Research Facilities in Mineralogy and Geochemistry
Department of Geology Miami University

NEW Instrument
Transmission Electron Microscopy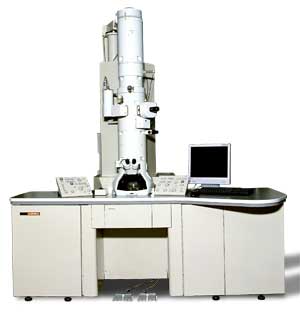 JEOL JEM-2100 LaB6 Transmission Electron Microscope with digital imaging, elemental X-ray microanalysis (XEDS), electron energy loss spectroscopy (EELS), scanning transmission electron microscopy (STEM), dark-filed imaging, and micro-beam electron diffraction capabilities..
Scanning Electron Microscopy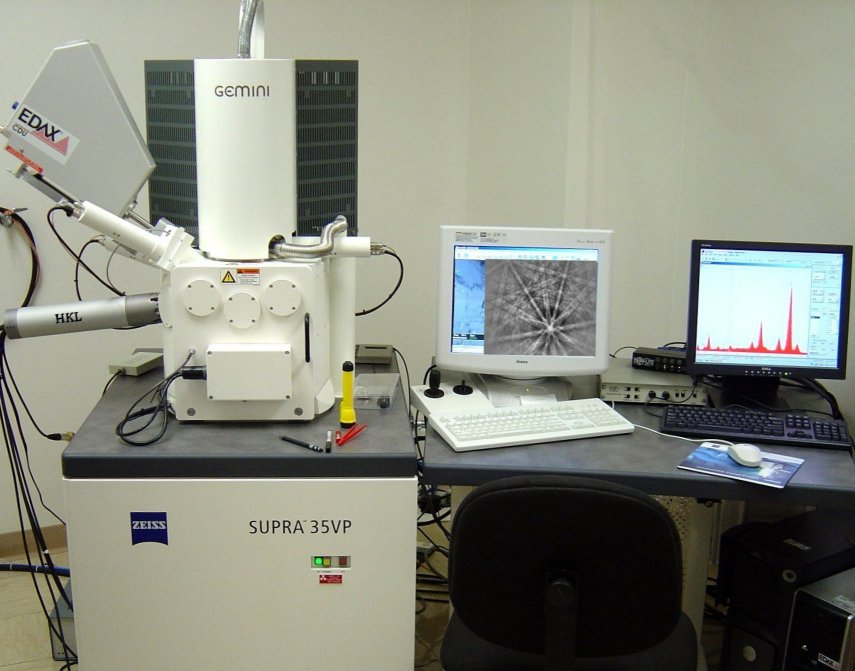 Zeiss Supra35 variable pressure SEM with a field emission source, an EDAX X-ray fluorescence detector, and an HKL electron backscatter diffraction (EBSD) detector.
Scanning Probe Microscopy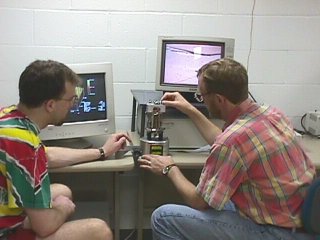 Scanning probe microscopy (SPM) laboratory with a Digital Instruments NanoScope MultiMode scanning probe microscope with STM and AFM (tapping mode, Phase Imaging, MFM, etc.); Housed in Hughes Hall the SPM laboratory is shared with the Department of Chemistry.


X-Ray Diffraction
| | |
| --- | --- |
| | |
| Scintag powder diffractometer | Bruker APEX |
X-Ray diffraction laboratories (two) with a Scintag Pad X powder diffractometer and a complete suite of single-crystal X-ray cameras (Gandolfi and Precession cameras with dedicated generator), and a Bruker APEX single crystal diffractometer with a 4K CCD detector.


Mineral Synthesis Laboratory

| | |
| --- | --- |
| | |
| | chemostat |

The lab is equipped with facilities for the synthesis of ambient to high temperature and ambient to moderate pressure minerals; equipment includes five programmable ovens (ambient to 300 C) and furnaces (ambient to 1400 C), numerous Teflon-lined Parr bombs, and sample preparation equipment. We have also built a chemostat for constant addition (steady state) aqueous crystal growth experiments.


HPLC and DCP Chemical Analysis
We have 4 wet chemical laboratories which house instruments including a Beckman/IDI DC Plasma Spectrometer and a Dionex HPLC/Ionchromatograph.


Cathodoluminescence and Optical Microscopy

Several optical mineralogy and petrology laboratories with research petrographic microscopes, a Nuclide Cathodoluminoscope with a cooled CCD digital camera, and reflected light Differential Interference Contrast Microscopy.

Use of National Synchrotron Facilities

Thermal Ionization Mass Spectrometry

· 2 Isotope geochemistry laboratories with a Nuclide 12-inch thermal ionization mass spectrometer and a Triton multicollector thermal ionization mass spectrometer.

Others Facilities

· Sample preparation labs with thin sectioning, rock pulverizing, and size separation equipment.

· A university electron microscopy center with several TEMs and SEMs.