---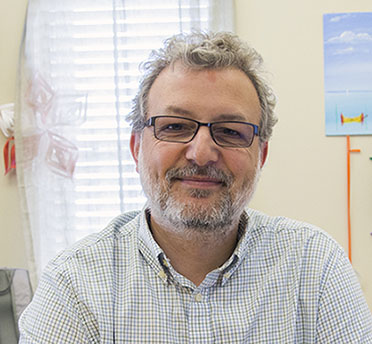 Filippo Menczer
Episode 28: If your friend believes it, then it must be true - tracking the spread of fake news across networks.
Release Date: 3/15/2017
Guest:Filippo Menczer
Filippo Menczer
is a professor of
informatics and computer science
at Indiana University, Bloomington. He is an ACM Distinguished Scientist and a Senior Research Fellow of The Kinsey Institute. His research focuses on Web and data science, social network analysis, social computation, Web mining, and modeling of complex information networks. His work on the spread of information and misinformation in social media has been covered in many US and international news sources, including
The New York Times
, Wall Street Journal, Washington Post,
NPR
, PBS, CNN, BBC,
Economist
, Guardian, Atlantic, Reuters,
Science
, and
Nature
. His recent work includes
Hoaxy
, a way to "visualize the spread of claims and fact checking."
---
Click to display or to hide the script from Episode 28.