Episode 22:
A political scientist ponders the polls
Release Date: 10/20/2016
---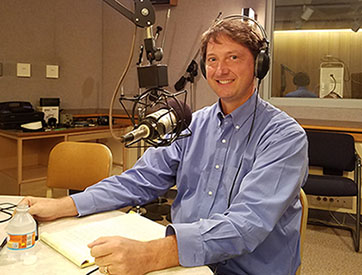 Bryan Marshall on the set of Stats+Stories.
Bryan Marshall is
professor of political science
at Miami University in Oxford, Ohio. His teaching and research focuses in the areas of Congress, congressional-executive relations, and quantitative methods. His recent book,
Decision Making on the Modern Supreme Court
(Cambridge University Press 2011) analyzes the process of judicial decision making.