---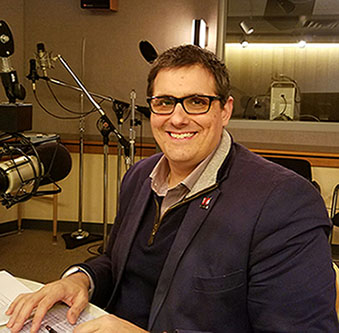 Michael Kabbaz on the set of Stats+Stories.
Episode 25: What skills are needed to work in enrollment offices in higher education?
Release Date: 02/03/2017
Guest:Michael Kabbaz
Michael Kabbaz is Vice President , Division of Enrollment Management and Student Success at Miami University. His Division includes Offices of Admission, Bursar, Career Services, Enrollment Communication, Enrollment Operations and One Stop Services, Enrollment Research and Analysis, University Registrar,Student Financial Assistance and the Student Success Center.
---
Click to display or to hide the script from Episode 25.