---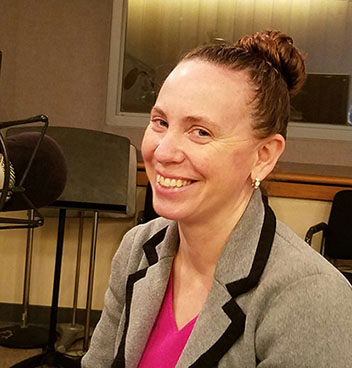 Rose Marie Ward on the set of Stats+Stories.
Episode 23: Will you be one of the 8% who keep their New Year's resolutions? Understanding behavior change.
Release Date: 12/16/2016
Guest:Rose Marie Ward
Dr. Rose Marie Ward is a professor in Miami University's Department of Kinesiology & Health. She studies college student health, with a focus on both addictive/harmful behaviors (alcohol use, disordered eating, unsafe and unwanted sexual behavior) and prosocial activities (women's leadership, life satisfaction, scholastic achievement, exercise, and athleticism).
---
Click to display or to hide the script from Episode 23.