---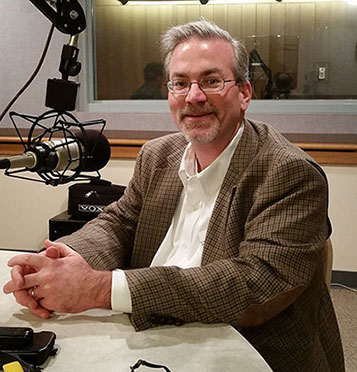 Paul Hunter on the set of Stats+Stories.
Episode 14:
Personalizing the world
Release Date: 4/29/2015
Paul Hunter is managing director of Customer Knowledge at dunnhumby . Customer Knowledge is understanding what customers feel, think and do to empower dunnhumby's clients strategies. dunnhumby works with the world's largest retailers and brands. Paul has over 25 years in leveraging data and technology to improve marketing decisions.