Web Links

Science Clips, by the BBC, offers interactive science animations that can be manipulated by students in order to learn science content. Check out the "Earth, Moon, and Sun" science clip that relates to this inquiry.

BrainPOP.com, an award-winning site, offers original animated movies that answer kids' questions about health, science, and technology. The site provides an interactive quiz while movies load. To visit the site and watch their two minute Seasons movie, click on the icon above. Note: This is a subscription site, but selected movies are available without a subscription.

Smog City is an interactive air pollution simulator that shows how your choices, environmental factors, and land use contribute to air pollution. Click on the icon above. Note: If you have an older browser, you may need to download Macromedia Shockwave to view this simulation.

Have your students visit Quiz Star and take the Science for Ohio Online Seasons Quiz. Once at Quiz Star:
Choose the Student link
Enter the Login information

User Name = astudent _ _
(the last two spaces are a number between 01 and 35 assigned by your teacher)
Password = science (all lower case letters)

Choose Untaken Quizzes
Locate the assigned quiz and click on the Take link
Choose Start Quiz
Click here to print a student version of the above steps that can be affixed to your classroom/lab computer(s).
Click here to download a quiz results page (MS Word) that can be modified for all Quiz Star quizzes.

40-Below is a public service webpage that allows you to calculate sunrise and sunset times. Use this site when completing The Reasons for the Seasons or Sunrise/Sunset Data Sheets.

Earth and Moon Viewer by John Walker is a site that provides up to the minute views of the Earth from various locations in space. Click on the icon above.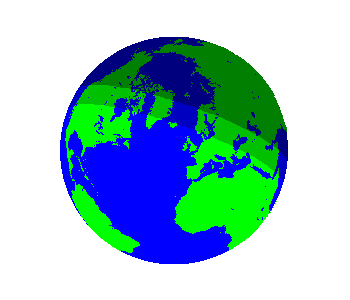 The WORLDTIME site, developed in Hamburg, Germany, features an interactive world atlas. It also provides sunrise and sunset times for various locations around the world. Click on the icon above.
Books / Other Information

The Reasons For Seasons by Gail Gibbons
is an excellent read aloud resource with full page color illustrations. ISBN 0-8234-1174-5

Earth Cycles by Michael Elsohn Ross uses clear text and illustrations to explain the following cycles: day/night, moon, and seasonal. An excellent read-aloud or independent read for the elementary classroom. ISBN 0-7613-1815-1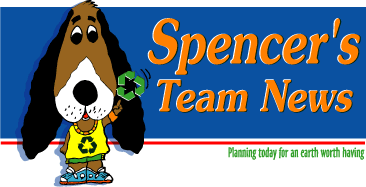 Spencer's Team News Air Quality Article, courtesy of the Hamilton County Department of Environmental Services, contains information about smog and ways to reduce it. It is available in online (low resolution, color) and printable (higher resolution, grayscale) formats.


Sun up, Sun down by Gail Gibbons uses simple text and colorful drawings to illustrate the day/night cycle, shadows, and more. An excellent read-aloud for the primary classroom. ISBN 0-15-282781-1


Nine O'Clock Lullaby by Marilyn Singer uses bright illustrations and rhythmical text to gently transport children through different time zones and distant lands. This time zone journey shows children that day and night are happening at the same time in different parts of the world. An excellent read-aloud for the primary classroom. ISBN 0-06-025648-6

= especially suited to primary classrooms