PLANT MINERAL NUTRITION
I. Criteria of essentiality (DI Arnon & PR Stout, 1939)
A. The element must be essential for normal growth or reproduction, which can not proceed without it.
B. The element cannot be replaced by another element.
C. The requirement must be direct, that is not the result of some indirect effect such as relieving toxicity caused by some other substance.
II. Essential elements for normal plant growth: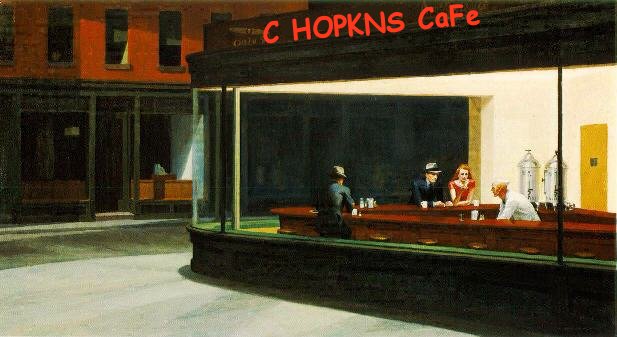 C HOPKNS CaFe Mg Na Cl .
(Mighty good) (Not always) (Clean)
CuMn CoZn MoB(y)!
C = Carbon = Major structural component of organic molecules
H = Hydrogen = Major structural component of organic molecules
O = Oxygen = Major structural component of organic molecules, final electron acceptor in Oxidative Phosphorylation
P = Phosphorus = Important structural component of nucleic acids, phospholipids, coenzymes
K = Potassium = Important cofactor of some enzymes, stomatal opening, membrane potentials, osmotic balance
N = Nitrogen = Important structural component of nucleic acids, proteins, chlorophyll, some phytohormones
S = Sulfer = Important structural component of some amino acids, forms disulfide bridges that are important to enzyme activity
Ca = Calcium = Important structural component of middle lamella, cofactor for some enzymes, involved in membrane transport phenomenon, forms crystals of toxic waste products
Fe = Iron = Site of catalytic reaction in may redox enzymes, essential for formation of chlorophyll
Mg = Magnesium = Involved in stabilization of ribosome particles, cofactor for many enxymes, structural component of chlorophyll
Na = Sodium = Benificial to Halophytes (Mangrove, Atriplex, etc)
Cl = Chlorine = Involved in photolysis of water in photosynthesis
Cu = Copper = site of catalytic reaction for some enzymes
Mn = Manganese = Resiratory enzyme cofactor, involved in photolysis of water, required for auxin synthesis
Co = Cobalt = Structural component of vitamin B12, necessary for nitrogen fixation
Zn = Zinc = Involved in auxin synthesis, enzyme cofactor
Mo = Molybdenum = Involved in reduction of nitrates
B = Boron = Involved in translocation and absorption of sugar, interacts with Ca flux
III. Commercial Fertilizers sold as %N, %P, %K
eg. 20-10-5 = 20%N, 10%P, 5%K
Good Soils = 25% Air, 25% Water, 2% Organics, 48% Mineral
Mineral particles (-) bind elements with + charges (Ca++) but not elements with - charges (PO - 4)
Recent estimates indicate 70% of all Nitrogen within Nitrogen cycle on Earth is currently contributed by human activity