People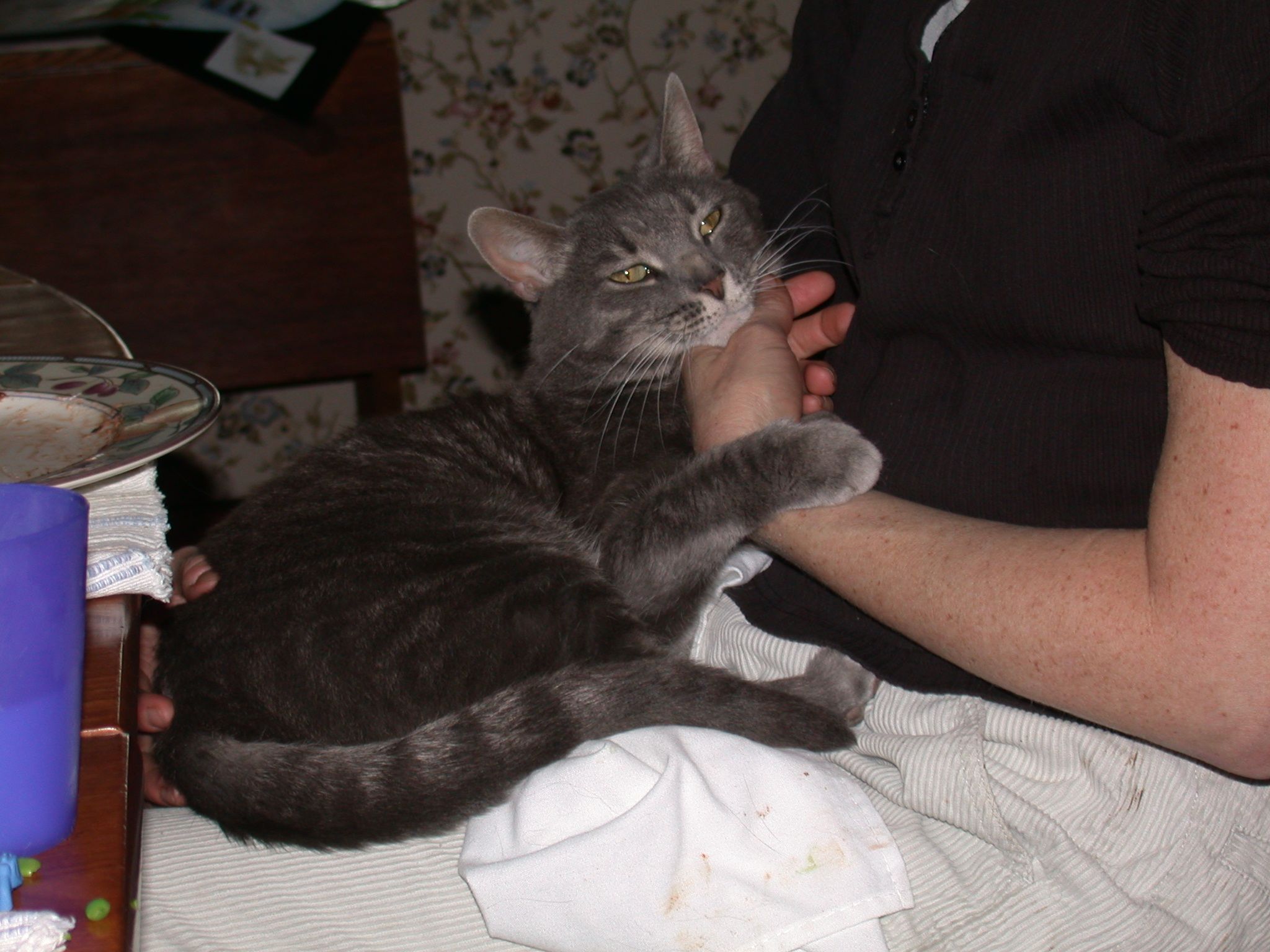 Phone: (513) 529-4206
E-mail:HStevens_at_MiamiOH.edu
Office: 338 Pearson Hall
Research interests: biodiversity, dynamics, biostatistics.
Hank's Schedule

Past Students
Dong Chen
Effects of temperature on diversification in Escherichia coli. Dong finished his B.S. at Duke, and will soon be in grad school studying bioengineering!
Alex Harkess
I am currently a PhD student in Jim Leebens-Mack's lab at the University of Georgia, studying the functional and genomic changes underlying the recent evolution of sex chromosomes in Asparagus. Additionally, I apply phylogenomic strategies to study how polyploidization events shape the diversity of angiosperm species. Working in Hank's lab was my first research experience as an undergraduate, and I can't believe the path I've since traveled!
Lindsey Hesch
eagerly awaiting update...
Wei Li
I am now working in Yunnan Academy of Biodiversity. This research institute was just founded half a year ago, with all the offices and labs just remodeled and furniture purchased. The institute is located within Southwest Forestry University. The two campuses are located on mountains. Shuqiang and I are on separate campuses. A lot of walking daily. It is time-consuming but good for health!
Meimei Lin
linm3 (at) miamioh dot edu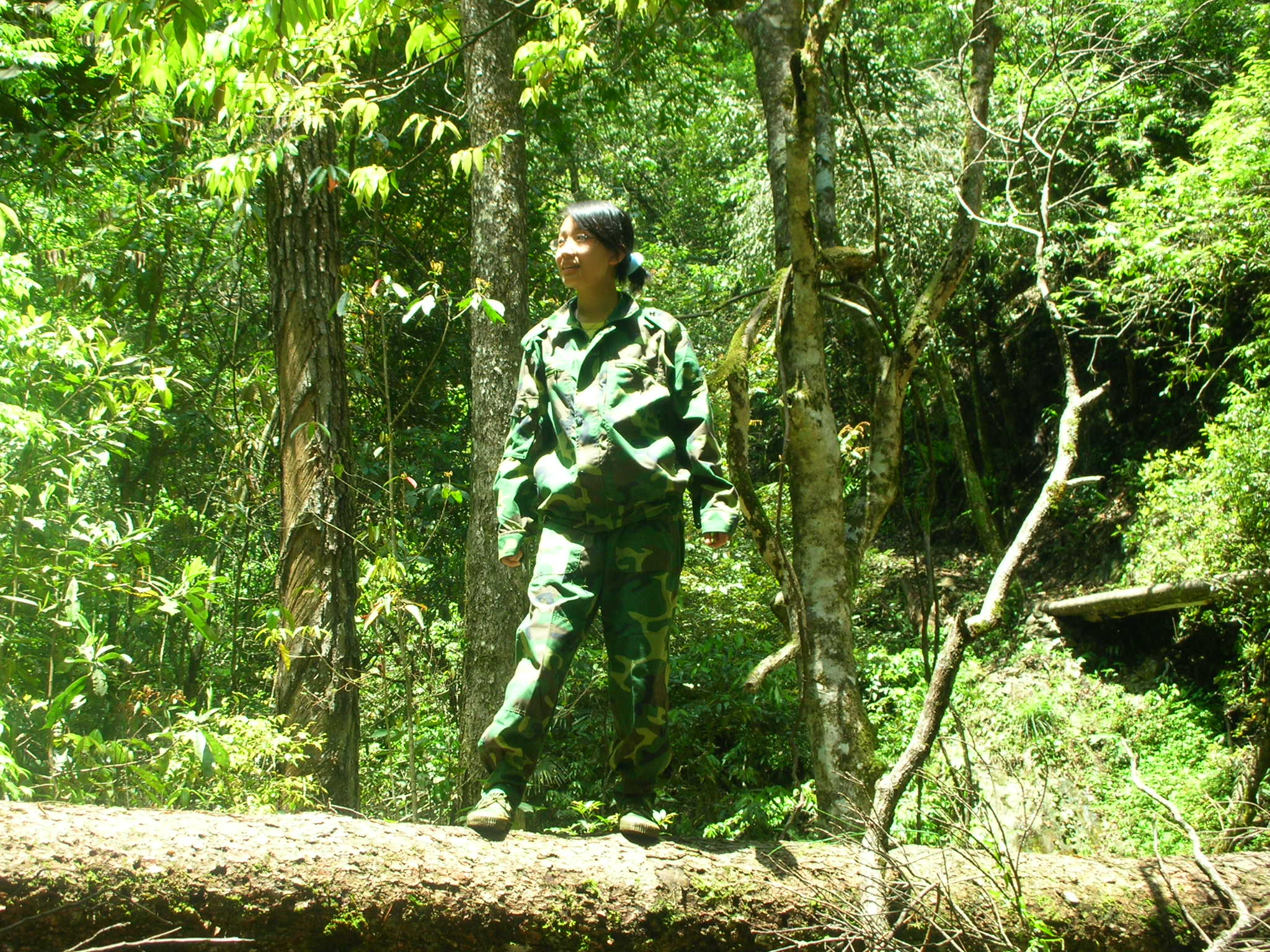 I earned my master's degree in Ecology from Xiamen University, China. My past work mainly involved the biodiversity and conservation of forest natural reserves. My first independent research project was my master dissertation. I used gap models, also known as succession models, to simulate individual-tree growth and death and seedling establishment, as to model the dynamics of species replacement through several generations under natural conditions of disturbances.

Melanie Link-Perez
Melanie is an Assistant Professor in the Biology Department at Armstrong Atlantic University and the Curator of the Armstrong Atlantic State University herbarium .
Stephanie Ann Meyers
...eagerly awaiting update...
Robbie Stuck
...eagerly awaiting update...
Dana Thomas
Dana is now the proud mother of the Institute Of Botanical Training.
Frank Farruggia
(Frank wasn't my student, but as a member of his committee, I wished I was his advisor :D). Frank got his MS here at Miami, his Ph.D. at Utah, and is now with EPA in Virginia.
Undergraduates
Alex Talib (2011) Killer whale demography.
Kelly Howland (2009-present) Organ- and species-level variation in heat content of selected herbaceous plants from managed grasslands.
An Shi (2009-present) Effects of temperature on diversification in Escherichia coli.
Stephen Bolton (2009-present) Effects of fire on plant functional group composition and soil carbon in managed grasslands.
Caitlin Bregitzer (2008-present) Effects of fire on soil carbon in managed grasslands.
Kelley Erickson (NSF REU, 2009-present) Modeling relations between precipitation and herbaceous plant stand crop biomass in southwest Ohio.
Andrew Fielding (2008) Effects of fire on managed grassland plant species composition.
Iordan Ganev (2007-2008) Comparison of classical and Bayesian methods in estimating variances. Viankie Pagan ((NSF REU Summer Intern 2008, U. of P.R. – Mayaguez) Effects of biennial burns on old-field plant composition.
Arelys Astacio-Ruiz (NSF REU Summer Intern 2007, U. of P.R. – Mayaguez). Effects of temperature on diversification rates in Escherichia coli.
Megan Beddow (2007) Effects of resources on diversification rates in Escherichia coli.
Natasha De Leon (NSF REU Summer Intern 2006, U. of P.R. – Mayaguez). Effects of temperature on diversification rates in Escherichia coli.
Katherine LaJeunesse (2004 – 2008). Comparison of methods for describing ecosystem and community properties in herbaceous vegetation.
Elizabeth Nellums (2004 – 2005). Effects of eutrophication on simple food webs.
Marisel Sanchez-Martinez (NSF REU Summer Intern 2005, U. of P.R. – Mayaguez).
Giselle Balaguer-Datiz (NSF REU Summer Intern 2004, Polytechnic U of P.R.). Modeling the effects of 17 y periodical cicada emergence on aquatic food webs.
Claire Steiner (2001-04, University Summer Scholar – 2002). Effects of resource availability on food web structure; effects of nutrient and water amendments on early succession plant communities; effects of ecosystem size on population dynamics.
Jennifer Wyckoff (2002-04, Howard Hughes Summer Intern – 2003). Effect of genetic diversity on ecosystem functioning.
Lisa Dwyer (NSF REU Intern – 2003). Testing ecological neutral theory with Escherichia coli. Currently: University of Tampa.
Holly Attenborough (Howard Hughes Summer Intern – 2003). Investigation of the response of two competing models of successional diversity to variation in resource availability. Currently: M.S. student, Miami University.
Rebecca Shirk (NSF REU Intern – 2002). Effects of nutrient and water amendments on early succession plant communities. Currently: Oberlin College.
Danielle Sampliner (2002). Techniques in community ecology.
Stephanie Anne Meyers (2001-02, Howard Hughes Summer Intern – 2002). Effect of genetic diversity on ecosystem functioning.
Jillian Hertzberg: Research interests, waste energy recovery, plant ecology, saving the world:)