Current Members of the Research Group
Mambwe Mumba - looking at conditioned photon statistics of cavity QED systems, understanding measurements of squeezing in resonance fluorescence, and numerical simulations of Maxwell's equations for nanoscale systems.

Dyan Jones - A newcomer! Will be working on cavity QED with quantized center of mass motion.

And finally
Perry Rice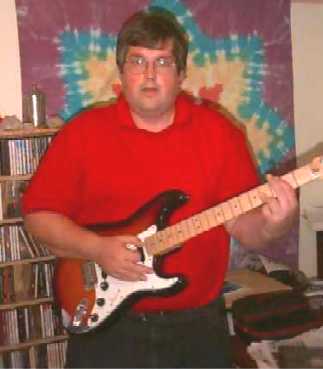 Ah, that ain't workin, thats the way you do it.........

Collaborators and gurus


Dr. Robert Brecha, University of Dayton (cavity QED systems)
Dr. Leno Pedrotti, University of Dayton (cavity QED, microlasers, philosophy of quantum mechanics)
Dr. Howard Carmichael, University of Oregon (quantum optics)
Dr. Jan Yarrison-Rice, Miami University (photonic band gaps, photorefraction)
Dr. Julio Gea-Banacloche, University of Arkansas (quantum optics)
Experimentalists to keep us honest....


Dr. Howard Jackson, University of Cincinnati (photonic band gaps)
Dr. Luis Orozco, S. U. N. Y. Stony Brook (cavity QED)
Dr. Richart Slusher, Lucent Technologies Bell Laboratories (microlasers)
Dr. Min Xiao, University of Arkansas (cavity QED)