Endosymbiosis
Endosymbiosis is a mutualistic relationship in which one organism takes up permanent residence inside another. It is thought that endosymbiosis played a critical role in the evolution of multicellular organisms. Click here to view cartoons related to endosymbiosis. Click here to learn more about endosymbiosis. Plastids, including chloroplasts and mitochondria, are nearly ubiquitous in the cells of multicelluar organisms. The ancient coevolution of two unicellular microbial organisms is a model that effectively fits this theory.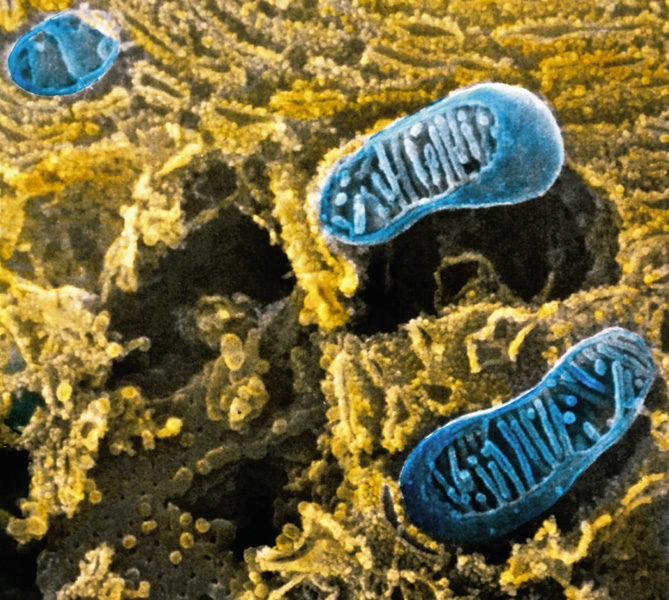 Photo from - http://cwx.prenhall.com/petrucci/medialib/media_portfolio/20.html
In the case of mitochondria, an aerobic heterotroph must have interacted with a prokaryote in a coevolutionary relationship to form a eukaryotic cell with mitochondria. Evidences to support this theory include the size and shape of mitochondria which is similar to bacteria, the inner membrane which resembles a bacterial membrane, mitochnodrial DNA replication that is separate from nuclear DNA replication, mitochondrial division is independant from cellular division, and it's DNA makes proteins required for the mitochochondria.
In the case of chloroplasts, a cyanobacterium must have interacted with a prokaryote to form a eukaryotic cell with chloroplasts. Chloroplasts resemble eubacteria, specifically cyanobacteria, have self-replicating DNA, and divide independantly of the cell.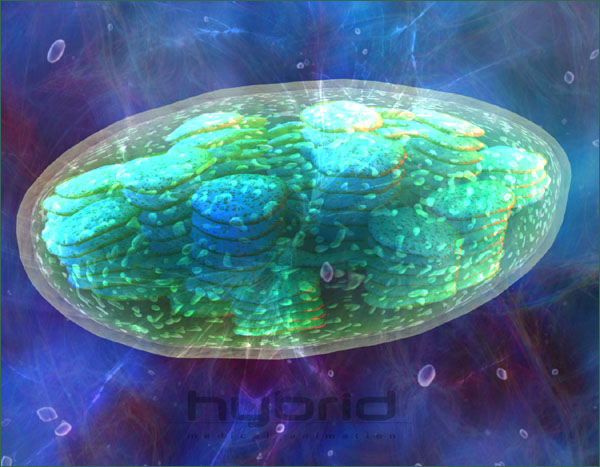 Photo from - http://www.hybridmedicalanimation.com/pages/hybridillustration.html
Theories of the mechanism of endosymbiosis include parasitism and predation. The plastid may have been a parasite of the aerobic bacteria that took up permanent residence. Alternatively, the aerobic bacteria may have been the predator and the plastid the prey wherein then plastid was ingested, but not digested, took nutrients from the host cell cytoplasm and became dependant upon it as a result.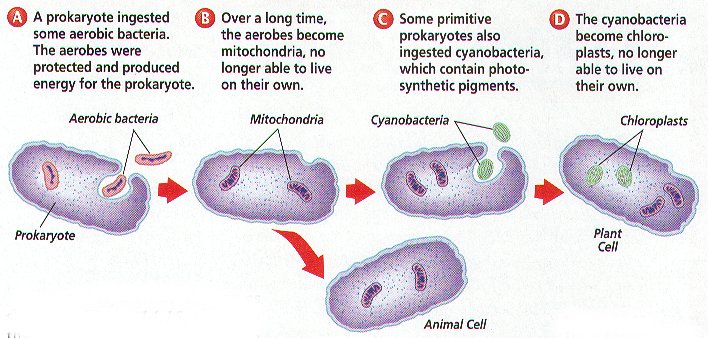 Photo from - http://web.njit.edu/~es28/

**Button icons from www.grsites.com**