College of Arts & Science

at Miami University
Dean's Welcome - Fall 2012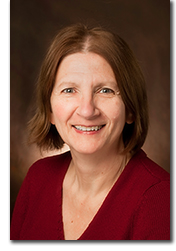 Welcome to the College of Arts and Science at Miami University. It is my pleasure to welcome you to the academic centerpiece of Miami, where you will establish the intellectual framework for your future. You will study with nationally and internationally recognized scholars and researchers who are committed to academic excellence.
While Arts and Science is Miami's largest academic division, you will find a uniquely personal culture that is defined by close interaction between faculty and students.
Your academic and experiential pursuits in Arts and Science will provide you with the cognitive tool kit for your professional success. I urge you to invest in your education by taking advantage of the many opportunities we offer for a rich academic and cultural life. Make the most of your Miami experience by studying abroad or participating in undergraduate research with your faculty mentor. Fully engage in your education while at Miami and you will see that the rewards of this rich experience will last a lifetime.
With my very best wishes for your success,
Phyllis Callahan, Ph.D.

Professor of Zoology and Dean
College of Arts & Science
Miami University