College of Arts & Science

at Miami University
Career Opportunities: The Sequence to Your Success
Know What You Want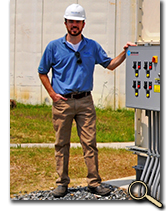 The first step in the development of your career begins with determining your interests, your talents, your goals, and your values. Many Miami CAS graduates pursue professional or graduate school, while others are employed in business, education, government, industry, or service. What is a good fit for you?
See:
Identify Your Options
Your liberal arts degree opens the door to an increasingly diverse range of career opportunities.The critical thinking, problem solving, and communication skills you develop in the College of Arts & Science are the very skills sought after by employers, skills that are necessary for a successful career:
"Employers say college students should acquire liberal arts knowledge."
What course of study will lead you to your successful career?
See:
Execute Your Plan
Start now to build the foundation for your career success while at Miami. CAS Academic Advising provides a detailed checklist for each year to help you build that foundation:
See also:
Positions Available

Current Jobs in Liberal Arts

[Miami login required; PDF]

Listing of entry-level job vacancies focused on a wide variety of liberal arts and humanities disciplines and jobs requiring a broad skill base; Published first and third Fridays of each month.