College of Arts & Science

at Miami University
Alumni Advisory Board
The Arts and Science Alumni Advisory Board was formed in 2002 to provide advice, counsel, and assistance to the leadership of the college. Members of the board represent a wide range of careers and professions. They offer their expertise, experience and wisdom in order to enhance the quality of programs offered by the college and to enrich the quality of teaching and research.
Robert Alexander
(BA '92, Zoology)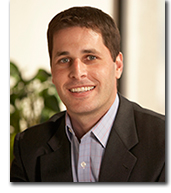 Robert earned a PhD in immunology from the University of North Carolina and was a post-doctoral fellow at Stanford University's Department of Pathology. In 2005, he joined Alta Partners VIII as a Principal to focus on life sciences investments. Currently, he is a Director in Alta Partners and serves on the board of directors of SARcode Corporation and Sonexa Therapeutics. Prior to Alta, Robert was a Principal in MPM Capital's BioEquities fund; he also worked in the business development group of Genentech.
Dean Banks
(BA '98, Speech Communication)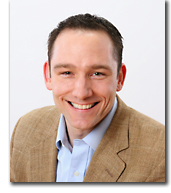 Dean is the CEO of Connective Orthopaedics, a development stage company focused on soft tissue repair in the field of sport medicine. Dean has been an entrepreneur, investor and operator in medical device companies, including Highland Capital Partners, Cytyc Corporation (now Hologic), Cambridge Endoscopic Devices and Ethicon Endo-surgery. He attended Miami University from 1995 to 1998, after serving four years with the United States Marine Corps, and has an MBA from Harvard University.
Howard Biel
(BA '69, Geography)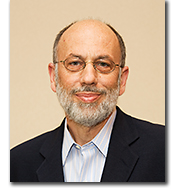 As senior managing director of Faison, a national shopping center owner, Howard is responsible for all real estate acquisitions and development for the Northeast and Mid-Atlantic region. He formerly served as senior vice president/development at the Edward J. DeBartolo Corporation, chief development officer at Federal Realty Investment Trust, and as president of Palisades Realty & Development, his own privately held entity that merged with Faison to launch the Washington, DC office. After earning MA and PhD degrees in economic geography from The Ohio State University, Howard taught at Case Western Reserve University, the University of Vermont, and Middlebury College. He is a member of the Association of American Geographers, International Council of Shopping Centers, and Urban Land Institute.
Peter Davis
(BA '64, Political Science)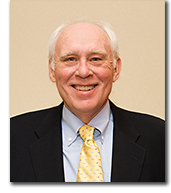 Peter joined the State Department's foreign assistance program after graduation. He worked throughout Latin America and developed an award-winning system to monitor and evaluate its programs. During the War on Poverty, Peter managed the Vista program. He then co-founded Development Associates, a well-respected international consulting firm. In 2008, Mr. Davis accepted an offer to reenergize the monitoring and evaluation of the US Foreign Assistance Program, including all programs in USAID and the State Department. He is also responsible for coordination with such international groups as OECD, UN, and World Bank. Peter is grateful to Miami for awarding him a graduate assistantship to teach international politics.
Maude Divittis
(BA '86, Political Science)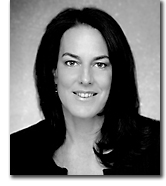 Maude received her MBA from Columbia University. She is president and founder of ExecOnBoard LLC in New York.


Scott Glaser
(BA '90, Economics/French)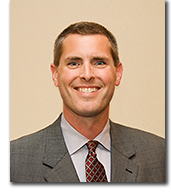 Scott is Vice President-CFO at Lane Bryant, a $1B retailer of women's apparel based in Columbus, OH. His responsibilities include finance and accounting, IT, e-commerce, building services, and community involvement. He joined Lane Bryant in 1994 after starting his career at Procter & Gamble in Cincinnati. A native of Cleveland, Scott studied in France in high school and college. He graduated from Miami with majors in economics, French, and international studies. Scott serves on the board of the American Red Cross of Greater Columbus and chairs the Governing Board at First Community Church.
[Watch Scott talk about the value of Miami's study abroad opportunities in the current global environment in a video on the CAS Advising website.]
Sue Henry
(BA '73, Political Science)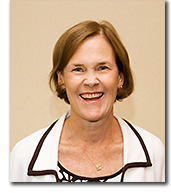 Sue Henry is currently retired. She formerly served as Of Counsel for Ogletree, Deakins, Nash, Smoak, & Stewart, PC where she specialized in labor relations. Ms. Henry also served as an Assistant Professor of Law at the University of Illinois. She received her B.A. in Political Science in 1973 and her J.D. from Northwestern University in 1977. Sue currently serves on the Miami University Board of Trustees.
Doris Holzheimer
(BA '67, American Studies)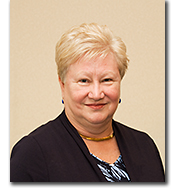 Doris is co-owner of Vintner Select, an importer and distributer of fine wines headquartered in Mason, OH. She worked for 20 years at Procter & Gamble, primarily in organizational effectiveness, change, and development. Since 1993, Doris has been a Partner of The Partnering Group, an international consulting firm. Her volunteer activities include past president of the board of Women Helping Women in Hamilton County, OH; commissioner and vice chairman of the Captiva (Florida) Erosion Prevention District; and board member of the Sanibel Captiva Conservation Foundation. In 2011, Doris received the Maria C. Blake Community Service Award from Women Helping Women.
Michael Jacoby
(BA '79, Economics)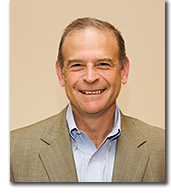 Michael earned his MBA from Northwestern University. He is managing director for private wealth management for the Global Family Office Group of Deutsche Bank in Chicago. Additionally, Mike is responsible for Deutsche Bank's Private Wealth Management's offices in Chicago and Boston.
[Watch Michael describe how he 'learned to think', while an undergraduate at Miami, in a video on the CAS Advising website.]
Patrick Jones
(BA '90, Economics)

- Chair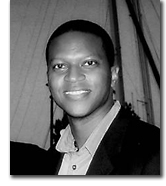 As Associate Partner at Rosetta, Patrick is an award-winning indie film producer and new media executive with a strong understanding of the online media, social networks and technology ecosystem. For more than ten years he has successfully delivered strategies that have resulted in significant audience engagement and participation — both online and offline — for a wide breadth of consumer markets and diverse companies, including Coca-Cola, Coleman, Krispy Kreme, VW, General Mills, Hilton Hotels, Turner Entertainment, Hallmark Entertainment & AtomFilms (MTV Networks). Patrick received his MBA from Duke University and is an investor and board member for Kaleidacare Management Solutions, a board member of the Georgia Public Policy Foundation, and a member of the Artemis Guild of the Fernbank Museum of Natural History.
[Watch Patrick talk about the qualities that define leadership in a video on the CAS Advising website.]
Jeanne Matson
(BA '73, English Literature)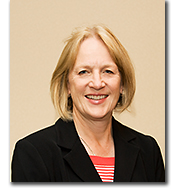 Jeanne earned her MBA from Xavier University. She is president and CEO of StarNet Commercial Flooring Cooperative. She resides in Darien, CT.


Elizabeth McNellie
(BPhil '86, Interdisciplinary Studies)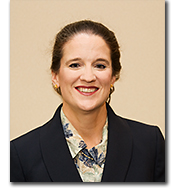 Beth is a Partner at Baker & Hostetler, LLP working in the firm's Columbus office. She focuses her practice on litigating disputes between motor vehicle manufacturers and their dealers. Her litigation experience also includes a variety of areas including class actions, insurance, tax, and contract disputes. Ms. McNellie received her BPhil in Interdisciplinary Studies from Miami University in 1986 and her JD in 1989 from Columbia University School of Law.
[Watch Beth talk about the importance of developing fundamental skills in a video on the CAS Advising website.]
Graham Mitchell
(BA '73, Zoology)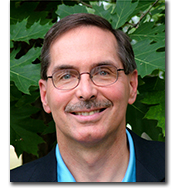 Graham also earned a Master's degree in environmental science from Miami in 1976. He recently retired, after 31 years of service, from the State of Ohio Environmental Protection Agency, where he managed the program that investigated, cleaned up, and restored Department of Energy and Department of Defense facilities in Ohio. Graham also serves on the boards of the Cincinnati Nature Center, Three Valley Conservation Trust, and Fernald Community Alliance.
Mike Moloney
(BA '92, History and Political Science)

- Vice Chair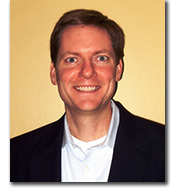 Mike received his MBA from Case Western Reserve University and is a Director of Strategic Initiatives at Ernst & Young. He is part of a global business unit that provides leading go-to-market insights, methods and strategies for all EY service lines. Prior to his current role, Mike was in EY's Transaction Advisory group and IBM's business strategy practice. Mike and his family reside in Hudson, Ohio.
Jeff Patton
(B.Phil. '88, Interdisciplinary Studies)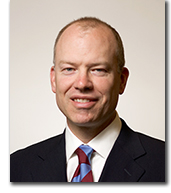 Jeff is a Partner in the Chicago law firm of Tabet DiVito & Rothstein LLC. He represents large and small companies, as well as individuals and other clients, in complex disputes involving commercial contracts, professional liability, corporate governance, real estate, insurance coverage, and intellectual property. Before graduating from Harvard Law School in 1994, Jeff earned a Masters in Philosophy degree from The University of Sheffield, in Sheffield, England, where he was a Rotary International Foundation Scholar.
Russell Starkey
(BS '64, Physics)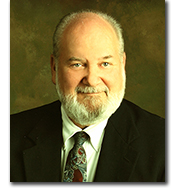 As a commissioned officer in the Navy, Russ was selected for the initial class of Admiral Rickover's nuclear power school. He served on conventional and nuclear submarines and as Assistant Director of the Navy's Submarine School Engineering Division, attaining the rank of Lt. Commander. Russ then began a 35-year career in the civilian nuclear energy business, where he served as General Manager and Corporate Vice President of four major nuclear facilities, two power generation stations, and two uranium enrichment plants. Prior to retirement, Russ was a corporate Vice President for USEC Inc., where he advised the CEO on matters concerning all of USEC's business divisions and restructured the company's government services operations at Piketon, OH. Russ and his wife Joan retired to Oxford, OH, in 2010.
[Watch Russ talk about how he discovered the value of many of his courses long after he left Miami in a video on the CAS Advising website.]
Andrew Strickman
(BA '91, English/Journalism, Political Science)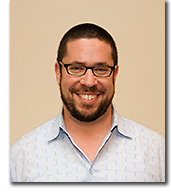 Andrew is Senior Director of Experiential Marketing at Yahoo!, the premier digital media company. Andrew leads a team at Yahoo! charged with delivering rich brand experiences — both offline and online — that draw consumers closer to Yahoo's online brand and products. Prior to Yahoo!, Andrew spent 8 years as a partner and managing director at Ammo Marketing, a global Influencer and word-of-mouth marketing agency based in San Francisco, working with brands as varied as Philips Electronics, Brown-Forman, Volvo, Cadbury Schweppes and TiVo. Before Ammo, Andrew worked as a content developer and lead creative for some of the sturdiest brands in product marketing including Disney and Microsoft, and led the creative team that developed and launched Orbitz.com. Hours 24-27 each day, allows the opportunity to teach workshops, fundraise and tutor students at 826 Valencia, a San Francisco writing center for children, while continuing work as an award-winning entertainment and pop culture journalist for such magazines as Rolling Stone, Details and ReadyMade.
[Watch Andrew talk about his summer internships, as well as the importance of being an information consumer in a video on the CAS Advising website.]
Woodrow Stroud
(BA '63, Political Science)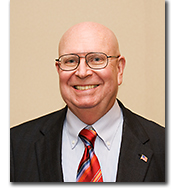 Woody is Miami Class Agent for the Class of 1963 and chair, Class of 1963 50 Year Reunion Committee. He is retired president of Merchants Capital Management Corporation, retired senior vice president of National City Indiana, and retired lieutenant colonel, United States Air Force/Air National Guard last serving as commander, 178 Consolidated Aircraft Maintenance Squadron. Woody believes in Miami's philosophy of community engagement and so continues to participate in civic activities. He currently serves, or has served, on the executive committee and board, Miami Valley Regional Planning Commission; chair, Greene County Transit Board; Dayton VA Medical Center Veteran Advisory Board; Greater Dayton Area Hospital Association VA Medical Center Task Force; Dayton Development Coalition 2010/2020 Committee; president and trustee, Miami Valley Military Affairs Association; chair, Dayton Area Chamber of Commerce (DACC) Military and Federal Government Affairs Committee; DACC Board of Directors; interim chair, Ohio Employer Support of the Guard and Reserve; president and trustee Greater Dayton Jaycee Housing.
[Watch Woody talk about the importance of community contribution and participation in this alumni video.]
Martin Vogtsberger
(BA '70, Political Science)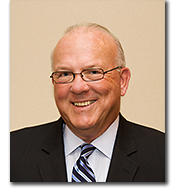 Martin is managing director and head of institutional brokerage for Fifth Third Securities, Inc., in Columbus, OH. He is responsible for the day-to-day management and supervision of the capital markets division and the public finance department. He serves on the firm's governing board and risk management committee with responsibility for oversight of retail sales and capital markets compliance and operations. Martin earned a Master of City Planning from The Ohio State University's School of Engineering and is a graduate of the University of Michigan's Public Finance Institute. He is also a member of the Board of Directors for the Municipal Securities Rulemaking Board.